All Your Dollhouse Are Belong To...
Well, me. For tonight. We got Peabo a dollhouse for her upcoming second birthday, and my mom, sister, and sister in law pitched in with furniture sets and doll families to make it a real plug-and-play. Gene and I put it together tonight and as much as I loved my 2 up, 2 down-handmade-by-Grandpa dollhouse as a kid, this 8 piece modular one makes me drool. I spent a gleeful ten or fifteen minutes arranging the furniture (and it is so.cute.you.would.die), prompting Gene to take a picture of me and ask "and...whose dollhouse is this again?".
Tonight, it's mine. As of Sunday, it's hers and I will play whatever imaginary game she wants.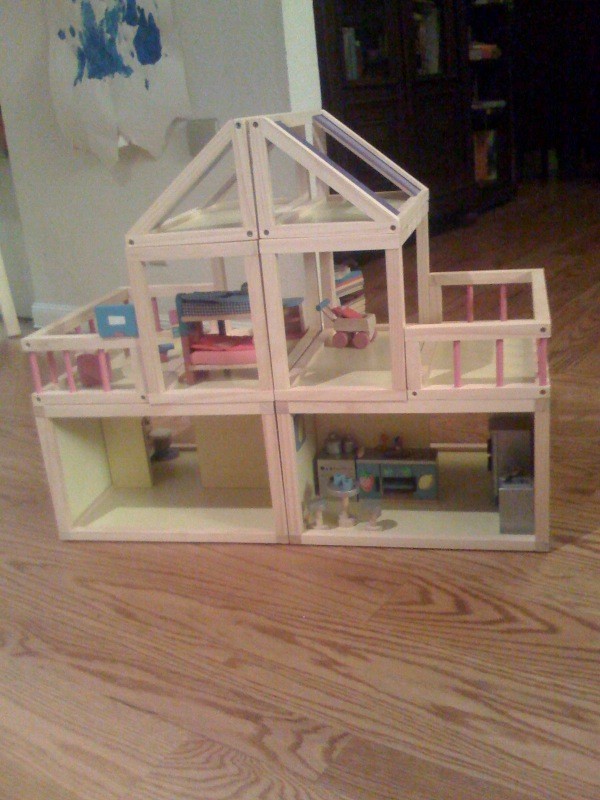 by at November 11, 2008 9:13 PM | TrackBack br> Comments

AHHH I LOVE doll houses!!!!! She'll love it! Our babes are going to be 2!! Where did these past years go? Happy Bday Anna G!

Posted by: Kate Hardy on November 13, 2008 7:46 PM

*love*!

Posted by: jen on November 16, 2008 1:42 PM